welcome to style with soul
Mindful fashion. Conscious Choices. Soulful Style.
Where you get to reconnect with you.
How do your clothes make you feel?
 How do you feel when you get dressed in the morning?

We are all influenced by what we wear every day. Our style is an extension of who we are and the choices we make and how we want to show up each day.
It's the difference between approaching the day with confidence and vibrant energy or feeling 'blah' and shying away from the world.
You are what you vibrate!  How do you want to show up in the world today?
Hi, I'm Simone, Melbourne-based holistic style coach and lover of all things slow style.
I'm all about clothes that make you feel incredible and style that lets your soul shine.
About simple beauty, treasured pieces, mindful style and body love.
Appreciating the art of fashion, the makers and creators and making mindful choices about our wardrobes that are gentle on the earth.
Finding your true style is a soul journey, an adventure, a magical odyssey into the world of you.
about
Style with Soul offers one-on-one personal styling services, group workshops and bespoke shopping tours in Melbourne, Victoria, specialising in Melbourne's West. Founded by style coach, Simone Thorpe, I take a holistic approach to personal style by helping you reconnect with you and tap into your true soul style. It's about so much more than just the clothes you wear – I  want you to love how you feel when you wear them and empower you to feel amazing from the inside out, so that your light beams!
I navigate the clutter so that you don't have to, I help you reconnect with you so that you can show up every day presenting the best version of you – calm confident, soul-aligned and beautiful.
I want you to have a healthy relationship with your body, your mind and your wardrobe.
I want to empower you to be the best version of you.
I want you to guide you towards fewer pieces for maximum impact.
Let me take you on a soul discovery journey where you get to be whatever you want to be.
Let's find your soul style.
is this you?
"My wardrobe is jam packed with stuff but I have no idea what to wear."
"My body has changed and I don't feel good in my clothes anymore."
"I have no idea where to shop or what to buy for my figure."
"I want to lessen my fashion footprint and create a more sustainable wardrobe."
"I want a beautiful wardrobe on a budget. Is that even possible?"
I get it.
I've been there. I've had the regret buys, I've stood in front of the mirror blaming my body for not making a piece of clothing look good.
I've had the wardrobe full of clothes but nothing to wear.
It made me miserable so I did something about it, and that's what I'm here to share with you.
I know that clothes can make us feel incredibly powerful or completely disempowered.
Do you feel completely daunted by the wardrobe choices in front of you?
Are you intimidated by shops, shop assistants and bright change room lights?
Learning to respect our bodies and understand our personal style is tough.

But imagine waking up every morning knowing exactly what you are going to wear?
Imagine flinging open your wardrobe every day to clothes you love?
That make you feel amazing?
And knowing it's going to light up your day?
This is what I want for you – I'd love to help.
finding your soul style
Whether it's your 40th birthday bash, a recent break-up, a brand-new job, seasonal detox, being a new Mama or just a serious life change,
I'm here to inspire you to find your true soul style and create your signature look.
I'm here to show you the power of what you wear – how it can make you feel and affect your mood and impact on how you present yourself to the world.
By understanding your unique style and clearly identifying your style goals, you will make smarter choices to create a wardrobe that saves you time and money.
With extensive knowledge of Melbourne's most iconic shopping strips and hidden fashion laneways,
I can take you on a journey to find the perfect clothes for you, your body and your personal style.
I also love to shop around the world, so I'll give you all my tips on how to tap into the wild and wonderful fashion creatives around the world.
I focus on teaching you how to create a mindful wardrobe with pieces that travel well and clothes that feel like they are a part of who you are.
I want your style to reflect your inner soul.
______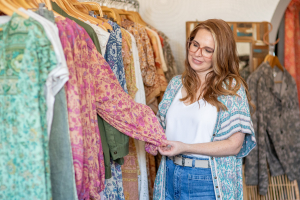 Prefer to learn in a group setting or looking for a fun day out with the girls?   I run style workshops throughout Melbourne.
It's a great way to dip your your toe in the water and see if you would like to dive in for more.
Get the girls together and discover a new shopping destination while being guided by your very own personal stylist!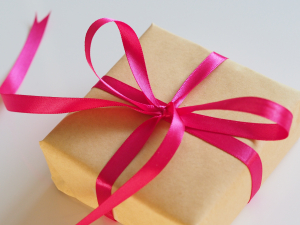 Whether you're looking to give your loved one a fun experience or something more personal a gift voucher for a styling session can be a fabulous option. Grab a voucher.
[fusion_events cat_slug="" past_events="no" order="ASC" number_posts="" columns="4″ column_spacing="" picture_size="cover" padding_top="" padding_right="" padding_bottom="" padding_left="" content_alignment="" content_length="" excerpt_length="" strip_html="" pagination="no" hide_on_mobile="small-visibility,medium-visibility,large-visibility" class="" id="" /]
Simone, is amazing! I cannot honestly express how truly grateful I am for all the time and effort she has put into helping me. I'm not exaggerating when I say that fashion wise she has literally changed my life! I feel much more confident and happy in my ability to wear certain clothes, to know what is in fashion, to know how to wear it and accessorise. I still have some bad 'clothes days' but I honestly don't panic anywhere near as much as I used to! If you are thinking about personal styling, think no more, it's totally worth it and Simone is your girl!
Simone obviously understands style, but I believe her real talent lies in being able to understand her client and and guide them towards their goals and own sense of style.  Every detail that Simone undertook with me was just right.  I now have items in my wardrobe I absolutely love, but also much more confidence in knowing what to look for and where! We often underestimate that the way in which we present ourselves can affect our self esteem; particularly when out of discord to our personalities; my absolute thanks to Simone for so much more than a fabulous new wardrobe!
I just wanted to drop you an email to give you a big thank you to you.  I absolutely loved our journey together….and my new wardrobe!! (Today I am wearing the pink metallic skirt and white linen tank top tied *love*). I feel so lucky to have found you.  It was great being able to work with someone not only listened to me, but knew the right questions to ask to reveal important insights about me and my life and how to find the right style and clothes to match. Your practical styling tips and advice is really helping me work my wardrobe better, and I love everything in there – even those items that were there pre-style session. So, a big thank you again to you.
Thank you so much for your knowledge, advice and patience throughout our session.  My confidence has grown significantly and i love wearing the clothes that i have bought during and since our sessions
Thank you so much for everything – it has been an absolute blast, and I feel so confident in my clothes and with my style choices! Did I mention how much I'm loving my clothes? I like just standing there and looking at them (and wearing them of course!). I'm so happy with them, it makes me feel like a new woman!! (so corny but true!!).
I loved my styling experience and have some amazing clothes to wear.  Simone opened my eyes to new styles I'd never been confident to try before.  I'm looking and feeling awesome! Simone made me feel special throughout this whole process and so easy to communicate with.  It was like shopping with a friend.
Since we met I have been having A LOT of fun with layers and structure and flow, and have had so many compliments. I know I've made much better investments than a quick-fix shopping trip and these decisions fit with my values. Best investment in myself in years. Thanks for all your help. You are a magician!
I wanted to thank you so much, I really enjoyed myself, which I cannot say has applied to clothes shopping for me for years (if ever!) and I've been getting compliments on all my outfits (not to mention feeling like a gorgeous boss bitch).
Thank you – I love my style guide! I'll definitely print it off to support inspiration during panicked times.  I love the descriptions and recommendations and feel so grateful that you've been able to intuit me and my aspirations and for picking up on vintage leanings.
You have played a big part in my rebrand! I'm so grateful.  Everyone is loving my style. So…thank you!